About us

KAT Technologies has 17 years of industry experience in web based development activities, Client Server solutions, as well as product development based in Pune (India) with global clients to provides them most standard and professional technology solutions for their business needs.

We are not just exceptionally good with our designs and development but also work dedicatedly towards empowering businesses and organizations on web. With goal of customized application development on an offshore basis, today KAT Technologies is dedicated to provide cost effective and innovative software development solutions for many companies in different industries.

We have a dedicated and responsible team, highly motivated and who believe in giving their best in whatever project they undertake, committed to meet highest standards and delivering quality work in time. Our team leads through the entire development process with personalized attention, result oriented innovation, exceeding client expectation, futuristic thinking and competitive pricing. Our team works hard to meet highest standards in the services we provide.

We believe our success is directly related to the success of our employee's outstanding performance and professional accomplishments. KAT Technologies has achieved knowledge and experience through developing the medium and large-scale projects. KAT Technologies provides the best services at most competitive prices.

Commitment to honesty, professionalism, friendly attitude and passion for excellence.

"Client's satisfaction". The two words sum up what we at KAT Technologies continuously aim to achieve and shine at.

GOAL
To be a globally valued organization that provides universal business solutions, progressing technology, delivered by ever-growing people. Goal + Action = Success
MISSION
To accomplish our objectives, in a highly efficient manner with openness, courtesy towards our clients, employees, vendors and society.
VALUES

We are a technology-driven organization.
We believe our success is directly proportional to the knowledge, imagination, skills, teamwork and integrity of our employees; we value these qualities most highly.
We are committed to be ethical, sincere and open in all our transactions. We are dedicated to Quality - quality of products, quality of service, quality of relationships, quality of communications & quality of our promises.
To strive relentlessly, constantly improve ourselves, our teams, our services and products to become the best.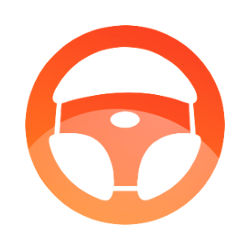 KAT Technologies has presence in Software Development and various advertising related services. KAT Technologies started in 2005 with a dynamic leadership of Archana & Kiran Mankeshwar. Company was started with robust and user-friendly software development for the valuable customers. After proving capability in designing various types of websites leadership decided to launch a magnificent product which can help many organizations and which is a need of today's insecure environment. Company developed one of the best Visitor Management System and launched it in the year 2005. In a short period of work this product got appreciated by many MNC companies. Visitor Management System of KAT Technologies is best designed product by a purely Indian company. As the director has vision of providing best of products and services to their customers, Visitor Management System was designed keeping in mind maintenance free system for the customer to provide efficiency and reduce investment for customers of KAT Technologies.

In Year 2008, company launched a one more software as per the customized requirement of one of the customer which later became the most famous product in market for companies having Contract Labours more than 100. Contract Labour Management System is a concept invention by one of our prestigious customer and which was solely designed and developed by KAT Technologies. In year 2008 Company launched many products like Canteen Management System, Institute Management System, Payroll Management System, Leave and Attendance Management System, Flat Booking System and many more.

In advertising line KAT Technologies is specialized in providing interactive CD presentations as per specific requirement of customers. Graphic Design is one of the main area where KAT Technologies is always performed best. Graphic Designing Team is headed by Mangesh Mandangave, He is a person who has experience of more than an 20 years in the field of graphic designing, and vision to see customers target of design from customers point of view.

KAT Technologies takes care all type of printing required for corporate, colleges and many other upcoming and established organizations. Quality of work and delivery is main aim of KAT Technologies.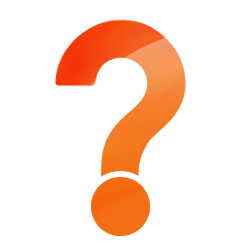 You should choose KAT Technologies for the following benefits we can bring:
Pre-Classification cum Pre Audit System: It is a state of the art Pre-Classification cum Pre Audit system i.e. there is very little time and manpower required to do a post audit job thus resulting in huge savings in manpower as well as revenue. We provide the best Pre Audit System to our customer, which helps implementation and saves time.

Customized Systems for different Operating Solutions: Our in house Software Development Center enable us to customize the system as per your requirement with lower software development costs and with high response time. Our systems are robust, hi-tech, economical, and customized to operate any were i the World.

.net and Magic: We work in .net applications and Magic applications, as we have good expertise in .net and Magic software, we can develop software more precisely. We have experienced team of .net Developers and Magic Developers who can develop .net and Magic applications in shortest time and to the expectation of the customer.

Service and Support: We have a trained team of service and support staff. Our team has hands on experience in support of the system, and is more suitable in implementing.

Minimized Downtime: As the complete system is developed by KAT Technologies, You do not get dependent on a Third Party company but you get all the services from KAT Technologies.

Multi lingual forms: We can design GUI forms in user's local language. This is unique feature of our packages. To feel more comfortable to user we can give entire system in customer's local language.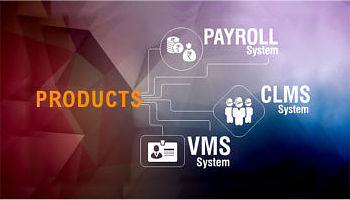 Our Products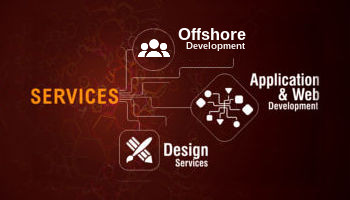 Our Services
We can design GUI forms in user's local language. This is unique feature of our packages. To feel more comfortable to user we can give entire system in customer's local language.